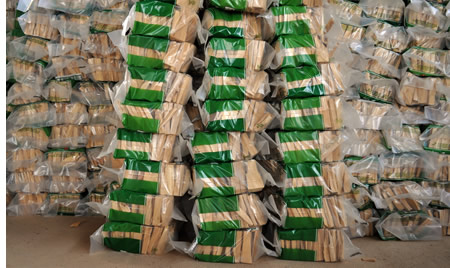 The heart of our philosophy is:
A commitment to practicing equitable trade by 'adding value at source' alongside building a solid, happy and healthy workforce.
This means that, where possible, we make the finished product in the region where the waste is found, rather than doing it in factories overseas. This approach enables us to have a closer relationship with the sawmills who process the timber, so that we can work together to improve quality and lessen our impact on the environment, whilst maximising value of the product in country. The local community also benefit by ethical and fair employment being created in Kumasi.