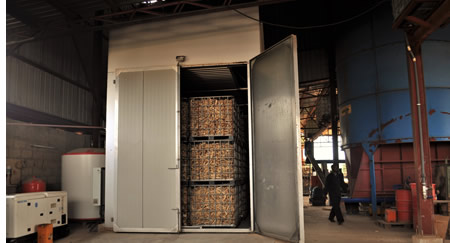 Sustainable Biomass Solutions Ghana Ltd (SBS) was registered in 2011 and started setting up in Kumasi, Ghana in 2013. We have been processing and exporting kindling wood since 2015, with our main customers being in the UK, where demand for the product has been growing steadily year on year. SBS has just constructed a 1000m² factory to house a wood briquette production facility from waste sawdust, which will come online in 2017.
We strive to continue growing with new production lines in the pipeline, allowing us to become one of the most recognised biomass processing companies on the market. 
SBS is a Ghanaian and English joint venture. The key management positions cover every spectrum of the business:
Sourcing and processing of the raw material in Kumasi
Shipping the goods
Selling the finished product to the major retailers
The local know-how here in Ghana is essential for the business to operate in a legal and correct manner.